Cape Kafireas – Cavo D'Oro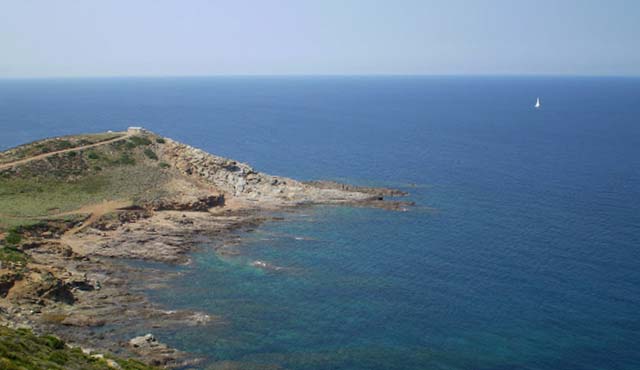 Evia's Legendary Cape Kafireas, also known as Cavo D' Oro, is a promontory on the south-eastern tip of the island of Evia, located 60km from the town of Karystos.
The slopes of Μt. Ochi fall steeply into the sea and with the nearby island of Andros, they form the Kafireas Strait. Since earlier times, that passage was one of the most dangerous areas for shipping in the whole of the Aegean; a wild cape windswept by Aegean winds. It is rare to find calm waters here, but Kafireas Straits' dark reputation rises more from its treacherous currents, underwater cliffs and swirling whirlpools. Countless shipwrecks have occurred in the area since ancient times.
On the north side of the castle, which is the tallest and most inaccessible part of the rocky hill, stands the inner fortress, the last defence stronghold. The church of Prophet Elias is built there.
Underneath the marble-tiled church floor, lies the great reservoir of the fortress, while nearby are the ruins of an austere, single-aisle church, probably St. John of the Franks.