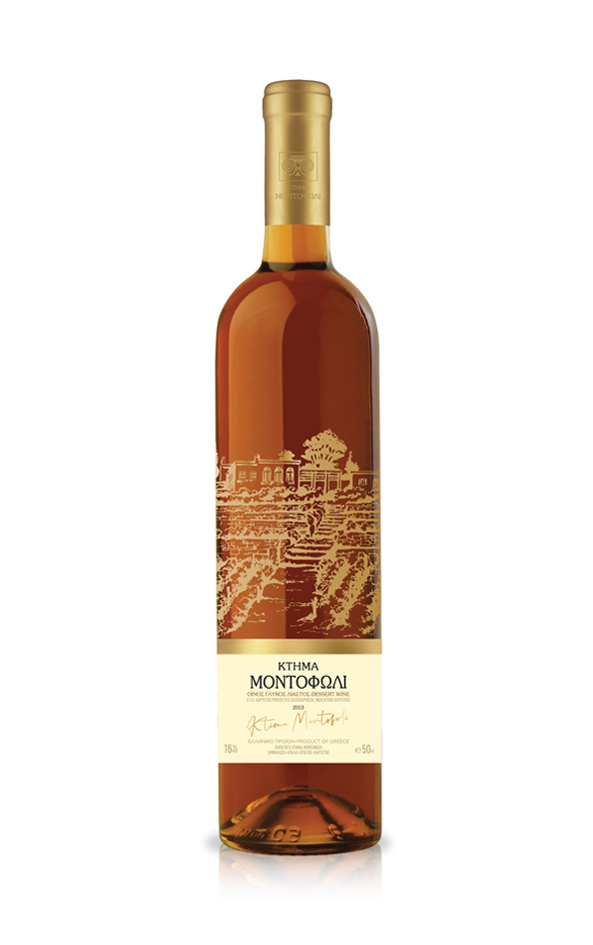 Montofoli, Estate Montofoli
Greek Grape Variety: Assyrtiko, Athiri, Aidani, Liatiko
Vineyard: Karystos, South Evia
Wine Color: White
Wine Style: Still, Sweet
Vintage: 2013
Bottle Size: 500ml
Alcohol by Volume: 16%vol
Harvest: Selective harvest (handpicked) at end of August or beginning of September. After the grapes are harvested, they are sun-dried for 7 to 10 days depending on the weather conditions.
Vinification and ageing: After the sun-drying period, the grapes are sent into a pneumatic press and ferment in stainless steel tanks for another month. Following fermentation, the wine spends at least five years in oak barrels. After resting for a few months in the bottle, it is released in the market.
Tasting notes: Rich, with a deep amber colour and complex aromas of sweet spices, caramel, vanilla and dried fruit such as plums and figs. Delicious, long and lingering finish with excellent acidity.
Serving and Food Pairing: Montofoli Estate should be served cold (5 – 6 oC) as an aperitif or a dessert wine. Accompany it with dried fruits and nuts, fruit tarts, chocolate, coffee, full-flavored cheeses, it is impressive with blue cheese and bitter-almond biscuits.
Awards: Gold Award at Decanter World Wine Awards with 95 points.
Ageing: 10-15 Years