If the Karystos district were on Crete the tour operators would have taken it over long ago. It's got medieval castles and ancient sites, miles of beautiful beaches and leafy mountain villages, living traditions and great tavernas – everything a place needs to become a tourist mecca.
Somehow, though, Evia, Greece's second largest island, has been overlooked in the mad rush to develop. Is it too close to the mainland, not island enough? Whatever the reason, we Athenians should be grateful such a goldmine lies at our doorstep, just an hour's boat ride from Rafina.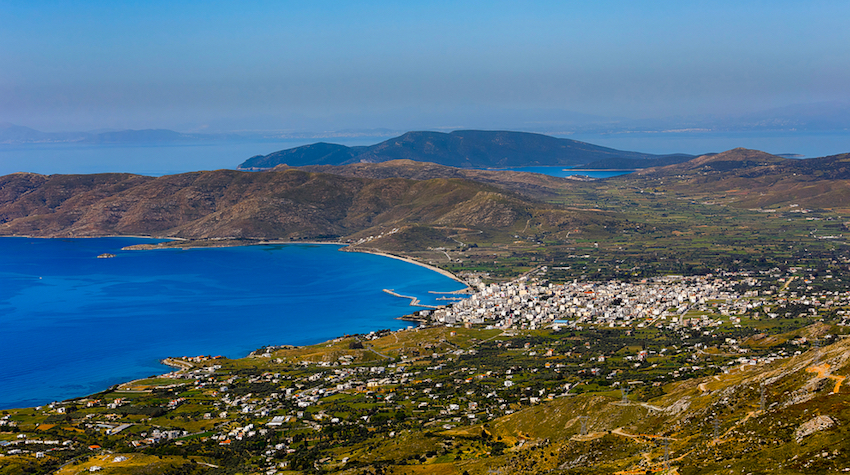 At present there are boats only to Marmari, a burgeoning resort town spreading up the hill behind a wide bay some twenty minutes' drive from Karystos. But if you zigzag up to the main road you become painfully aware that prospectors are already exploiting other natural resources.
Southern Evia is rich in stone. Over the past three decades, petra Karystou (grey-beige slate) has become the preferred material for terraces, floors and walls in private homes and public areas. The demand was so sudden and so voracious that the road is now a corridor between makeshift depots surrounded by pallets, shards and untidy piles of worked and unworked stone.
Evia being even richer in wind, the "mining" of the air is even more unsightly though more ecologically correct than Greece's usual source, lignite. Every mountain ridge within sight sports a colonnade of wind generators, massive white totems with arms whirling to turn Boreas into clean electricity.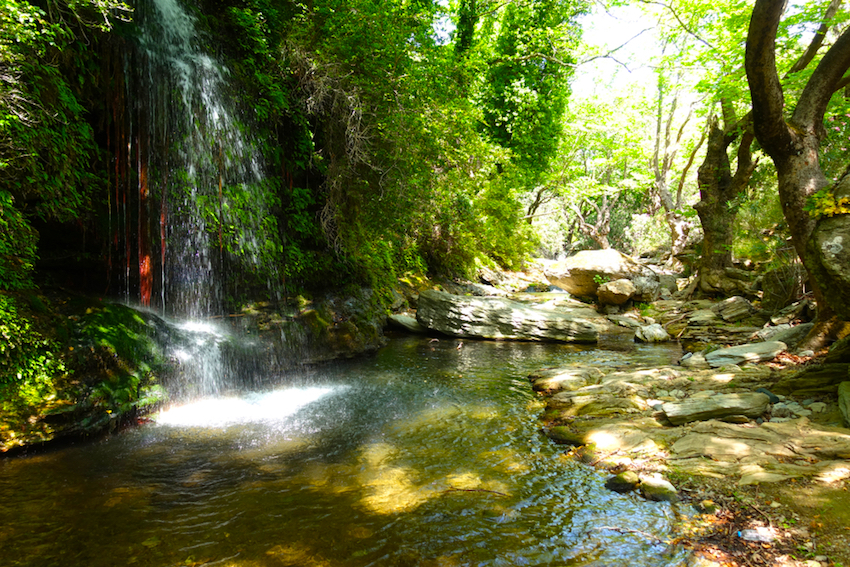 Click HERE to find out more about Southern Evia and the Joys of Karystos.