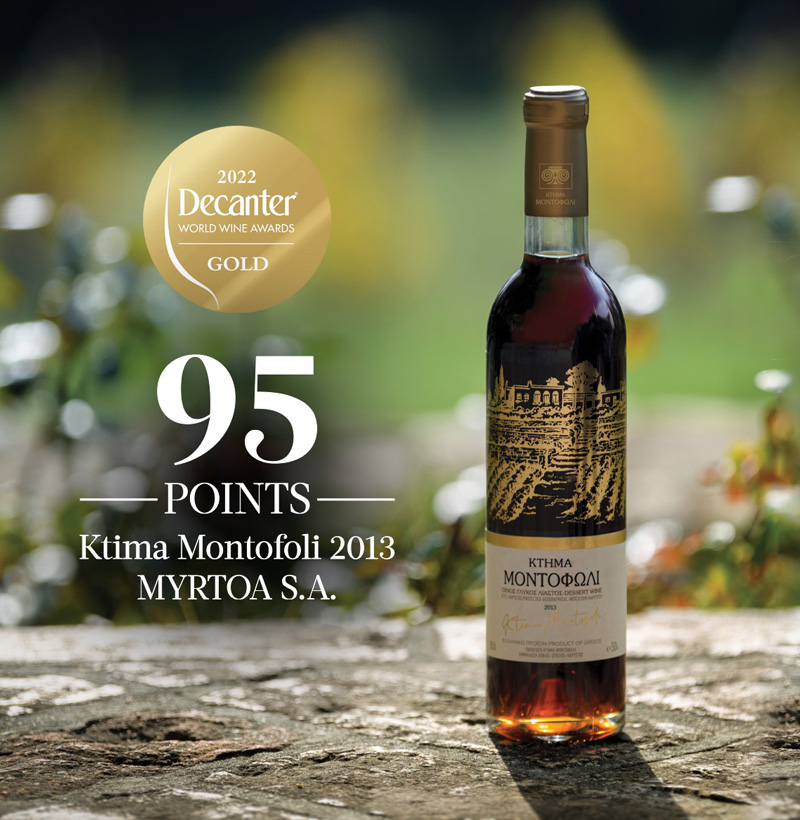 We are very proud to share with you our Gold Award for Montofoli Estate/Ktima Montofoli 2013 in the Decanter World Wine Award Competition of 2022! Congratulations to the team of Montofoli Wine Estate!
"Montofoli Estate" 2013, the sun-dried dessert wine produced at the homonymous estate in Karystos from the Aegean varieties Assyrtiko, Athiri, Aidani and Liatiko with at least five years of aging in barrels, won the Gold Award at the Decanter, 95 points.
The Decanter World Wine Awards (DWWA) is the largest and most important wine competition in the world, with unparalleled global reach. It is judged by leading wine experts from around the world and is internationally credible for its rigorous critic's process. 18,244 wines took part in this year's event, of which only 677 (3.71%) received a Gold Award.